DESECRAVITY was formed from Tokyo, Japan in the latter half of 2007 by Yuichi Kudo, a metal band (aka technical death metal, brutal death metal etc..), and then began playing shows in the summer of 2008.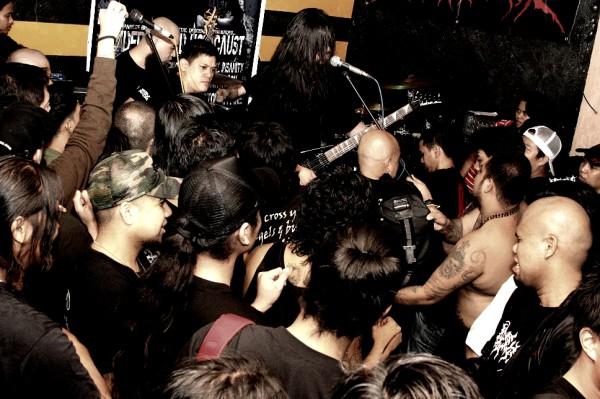 In 2009, DESECRAVITY was able to tour the Philippines as a headliner. It was very successful and led to another opportunity of performing with EXODUS and DYING FETUS at the Painkiller Metal Festival in Beijing, China. 
In 2010, they started recording their first full-length album "IMPLICIT OBEDIENCE" which mixed and mastered by Erik Rutan (Hate Eternal,ex-Morbid Angel) at MANA Recording Studios in Florida, he commented "This stuff is really crazy. It's like death metal and twisted, insane shit; if I had to compare it to something, [I'd say it's] in the vein of Origin as far as really technical kind of stuff."
In 2011, DESECRAVITY signed with Willowtip Records(USA). Another permanent member, Daisuke Ichiboshi, joined this band.
In 2012, finally long-awaited their first full-length album was released via Willowtip Records. It has been highly acclaimed not only in Japan but also in the United States and Europe. Then, from spring to summer, they toured the IMPLICIT OBEDIENCE released tour for Asia and Japan.
In Feb.2013, toured Japan with ABORTED, and in the spring, toured Europe as a headliner. It was a huge success.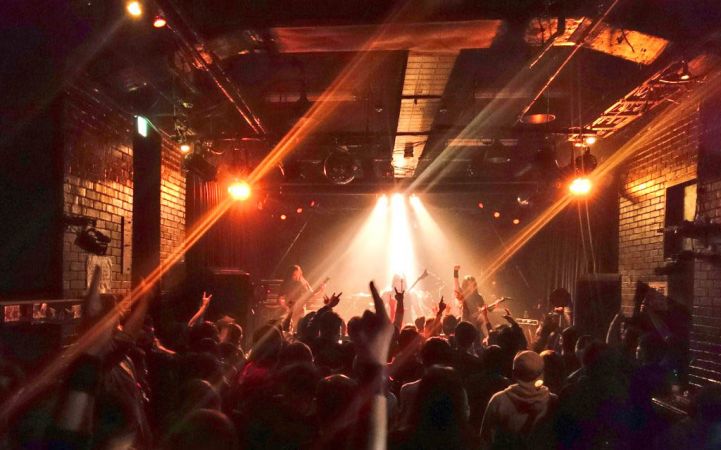 In Nov.2014, their second full-length album "ORPHIC SINGS"was released via Willowtip Records(USA) and toured Japan in Dec. Also, they presented their own metal festival "Unlimited Black Air 2014" in Tokyo, Japan.
In 2015, they become hugely successful with DEATH VOMIT on the Japan tour "Unlimited Black Air Japan Tour 2015" as the double headliner.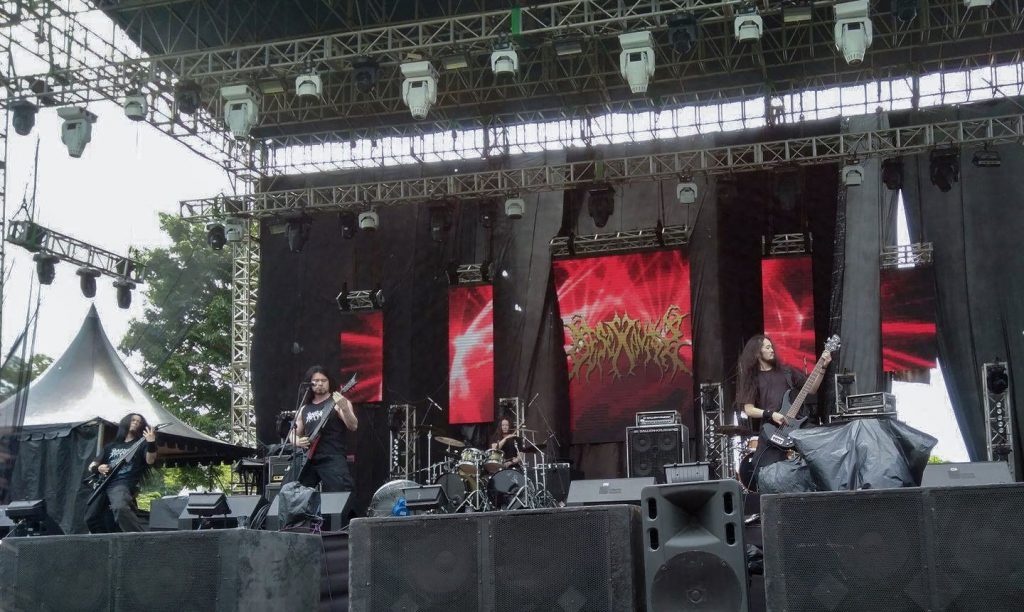 In 2016, collaborated with a part of the music project in PS4 survival action game "Let It Die". Akira Yamaoka, composer of LET IT DIE and known for the Silent Hill series, Shadows of the Damned, and many other widely celebrated video games, has revealed his ambitious soundtrack for the ultra-brutal survival action game by Grasshopper Manufacture and GungHo Online Entertainment.
In September, went on stage at the Noise Metal Fest 2016 in Mongolia as a headliner, it was broadcasted by the Mongolian national broadcast station.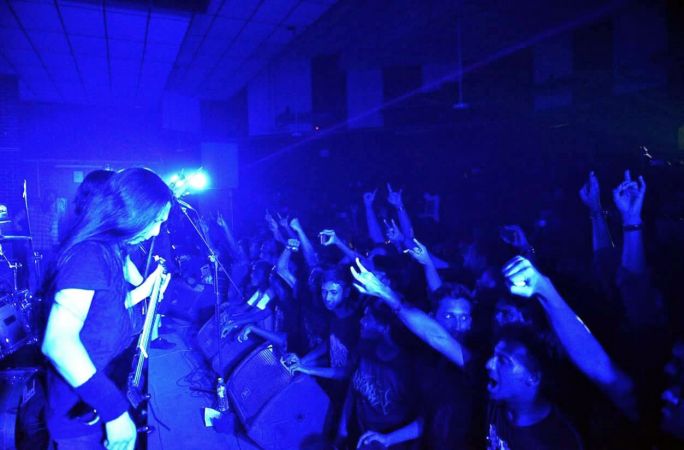 In 2017, DESECRAVITY toured South Asia, South East Asia, East Asia and Japan. This tour included participating at one of biggest metal festivals in Asia "Hammersonic Fest 2017", MEGADETH, ABBATH, THE BLACK DAHLIA MURDER, WHITECHAPEL, ENTOMBED A.D., KRISIUN and so on appeared, and was the headliner at Kolkata Deathfest, Shillong Deathfest, Dhaka Metal Fest and so on.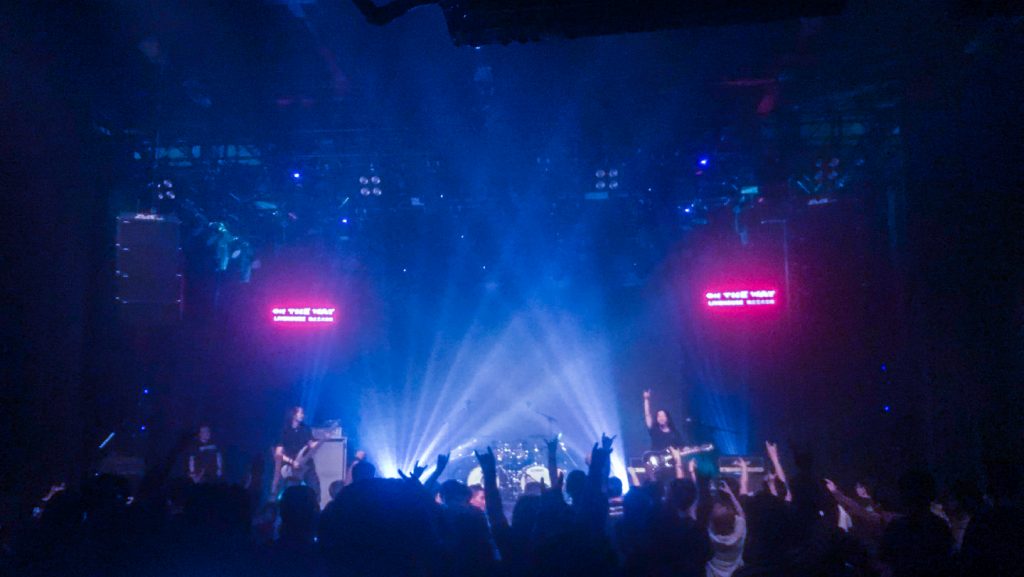 In 2018, they started recording their 3rd full-length album.

In 2019, their 3rd full-length album "ANATHEMA" released via Willowtip Records on Jan 25th. It was mixed and mastered by Dan Swanö at Unisound Studio.  Soon afterwards, they had the first ANATHEMA tour as a headlining in China. It was already the fifth time landed.